Model:
Pall Ring
Shape:
Ring
Color:
Light Grey
Chemical composition
SiO2
Al2O3
Fe2O3
CaO
K2O+Na2O
>70%
23-30%
<1%
<1-2%
<2-4%
Technical data
Diameter (mm)
D*H*T(mm)
Surface area
(m2/m3)
Free volume (%)
Number per m3
Bulk density (Kg/m3)
Dry Packing Factor (m-1)
38
38*38*4
150
75
13400
570
356
50
50*50*5
120
78
6800
550
252
80
80*80*8
75
80
1950
520
146
Physical properties
Index
Value
Specific gravity(g/cm3)
2.25-2.35
Water absorption (%)
<0.5
Acid-resisting strength, %Wt. Loss (ASTMc279)
<4
Firing temperature(Degree C)
1280-1320
Softening point( Degree C)
>1400
Density(kg/m3)
2350
Typical Application
a) Have excellent acid resistance and heat resistance.
b)It can resist to corrosion of various inorganic acids, organic acids and organic solvents except hydrofluoric acid.
c)Used in high or low temperature conditions.
d)Used in the drying columns, absorbing columns, cooling towers, scrubbing towers and actifier columns in chemical industry, metallurgy industry, coal gas industry, oxygen producing industry, etc.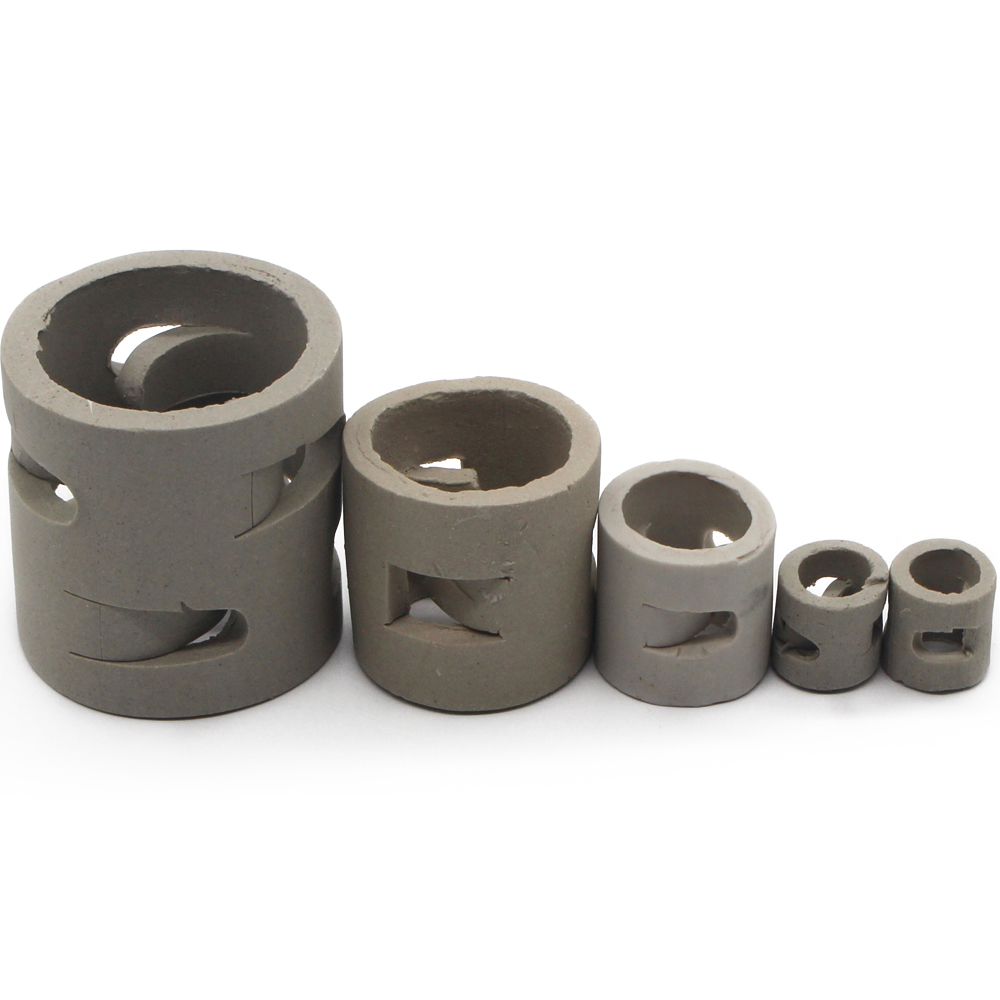 Products
We are up to date with technical innovations and implement them as part of our offer.
Satisfaction
Our products are of the highest possible quality. When you buy from us, you buy safely.
Years of experience
We know everything about our products. Practical knowledge acquired through years of presence in the industry.
Countries
Our brand has visited countries all over the world. We deliver products, among others to Germany, Sweden and the United States.
HurtGral - Your supplier of molecular sieves.
Contact
If you want to discuss your order, ask about products or discuss product specifications, please contact us.
Call +48 792 020 580 or use the contact form.

HurtGral - Your supplier of molecular sieves.
Ceramic packing, yeast, enzymes, additives for the food industry.